Shipping & returns
We are located at the following address:
MPF
Duurzaamheidstraat 19A
8094 SC Hattemerbroek
HOLLAND
Order, send and return
What is the status of my order?
For the status of your order you can log in to your account. After logging in you can check the status of your order(s).

Why have I not yet received a Track & Trace number?
You will always receive an order confirmation with Track & Trace number by email. Always check your spam or junk e-mail. Check whether the e-mail address you entered is correct. If you have made a typing error, you will not receive an order confirmation. If you have an account, you can log in to the email address you provided or contact us at [email protected]

What is the delivery time?
We do everything we can to meet the delivery time of 5 to 10 working days. Due to persistent crowds at PostNL and the corona crisis, the delivery time may take a little longer than you would like from us.

What are the shipping costs?
These are indicated at the end of the ordering process

How do I change my delivery address?
You can change your delivery address yourself by logging into your account. If you want to change the delivery address of a pending order, it is best to email [email protected] with your new address details.

How do I cancel my order?
You do this by logging into your account. Cancellation is only possible if your order has not yet been shipped by us. Has your order already been shipped? Then you can return it in its original condition after receipt. Don't have an account? Please contact us at [email protected] and we will try to help you as soon as possible.

What are the conditions of return?
The item may be returned:
Within 30 calendar days of delivery;
If it is complete and undamaged;
If it has been unused and unmounted;
In the original packaging, without tape stuck or written text;
See our terms and conditions for more information.
9,5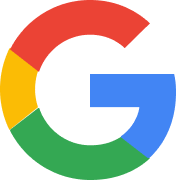 Wij scoren een 9,5 op Kiyoh
MPF (Makoi pond Filtration)
Duurzaamheidstraat 19A
8094 SC
Hattemerbroek View on Google Maps
NL86330004B01
84923059