Waste chute autoflush
Waste chute auto flushing system. From May as standard on our MPF drum filters.
A built-in waste chute flush ensures that the chute is cleared of the dirt lying in the waste chute. Sometimes, for example, leaves or twigs remain in the waste chute and the spray nozzles do not spray this away properly.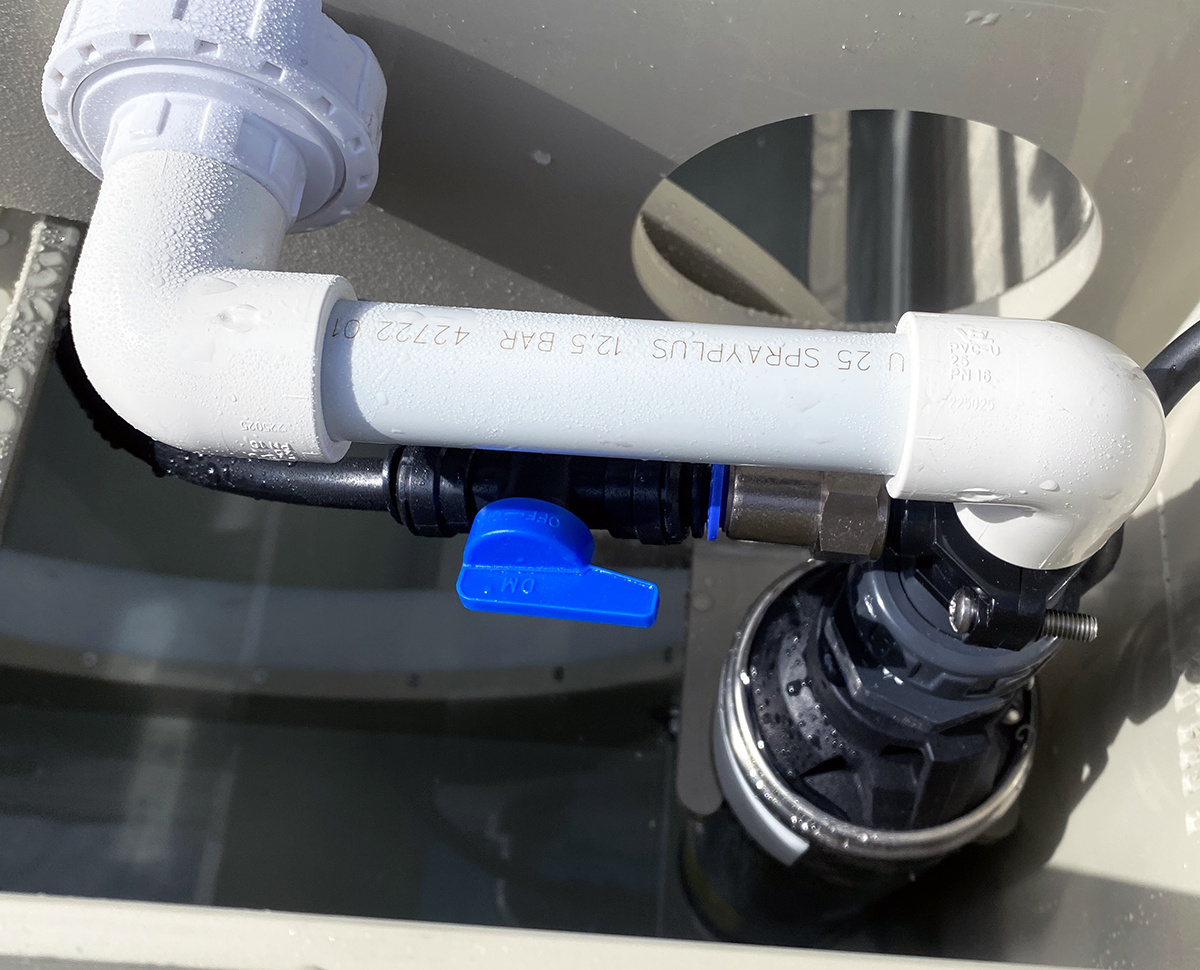 We have devised a system that makes it easy to flush away this contamination. By means of a tap, you can easily flush away the fill lying in the gutter. The tap in connected to the built-in flushing pump. You can flush the drum manually by keeping the button pressed on the MPF controller or by pressing the green button of MPF Professional Drum control once. If you open the tap, the gutter will be flushed. You can also choose to always open the tap so that the gutter is automatically flushed when the drum filter is cleaned (automatic flushing cycle).